OFFICIAL MIKE JITTLOV GLOW-IN-THE-DARK WEBPAGE!
(Collect the Whole Set!)
Yes! You finally found it! The atomic-powered cyberspace home of Hollywood movie Director-Producer-Actor-Animator-Editor-Effector-Etcetera Mike Jittlov, and his legendary feature film...
The WIZARD of SPEED and TIME!
The WIZARD of SPEED and TIME!
The WIZARD of SPEED and TIME!
The WIZARD of SPEED and TIME!
The WIZARD of SPEED and TIME!
The WIZARD of SPEED and TIME!

Kelly Freas Movie Posters
from The Wizard of Speed and Time!

Just in time for that Special Day!
(Click the pic for the Mega-Pitch!)

Jittlov's Original 1974 Drawing for Star Wars
Unique STAR WARS Memorabilia that Pre-Dates STAR WARS!
Soon for Sale to a Reasonably Wealthy Art Collector!
(Click for the Big Pic)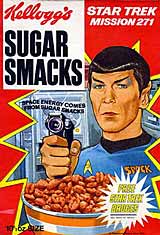 Super Rare Star Trek Cereal Box
Not a hoax! Not a fake! Not even the Las Vegas
Star Trek Museum has the legendary Spock Box!
First 1969 Printing! Soon For Sale!
(Click for the Big Pic)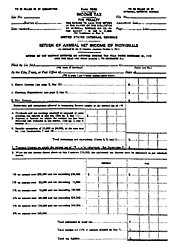 Original 1040 Tax Form of 1913
A 1% tax?!? It's !
(Click for the Amazing Truth!)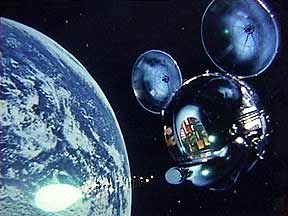 One-of-a-kind Mickey Mouse Satellite
The Original Stop-Motion Animation Model
that opened the Disney Channel in 1982!
Soon for Sale!
(Click for the Big Pic)


"Jittlov?"
Who are you?
What IS all this?
Where is this movie?
Where's a soundtrack CD?
Do you have any logo T-shirts?
How do you make special effects?
Where are the WoSaT desktop icons?
Do you have any more free software?
Why does this look like a Christmas tree?
How did your Jittlov Font crash my computer?
How do you turn OFF the animated background-gif?
Why do you want to leave Hollywood and go to Norway?
How come the Internet Movie Database gives your low-budget
movie a higher rating than megabuck Hollywood epics?
Why aren't you married and/or making more movies?
Look, I'm wondering about all that myself.
Check out the
WIZ-LINKS!
But while I'm busy learning HTML to attract the Woman of my Dreams
and relocate to a certain Scandinavian eden (for the warm part of the year),
YOU may discover some of the Startling Facts for yourself
at these amazing international WoSaT Web Sites:
NewMedia article about me by a True Wizard!
QuickTime Movie Trailer & Infamous Jittlov Font
Email the Wizard: Spam-Free Portal
..No, wait - read the Poster Page first!!
"May All Your Good Dreams and Fine Wishes Come True!"

This WebRing of Speed and Time site owned by the Wizard (of Speed and Time)!
[ Skip Previous | Previous | Ring Home | Next | Skip Next ]
[ Random Site | List Sites | Join! ]



Eternal Special *Thanks* to: Bob Doyle and Holly Doyle for giving me this wonderful Apple computer, its software, and hope for the future; James "Kibo" Parry for his terrific tutorials and generous help; Ken "Beldar" Coar and Lynnell "Angel" Koehler for starting up this wizard's website; Dave "Auk" Chamberlain for securing the wizard's website; MV Communications for hosting WizWorld; Lisa "Corgi" Winters for keeping the memory alive; Derek "SkyBuilder" Doyle for discovering me on the Net, and Rob Doyle, Dave Yost, Meriday Beth Komor, the Mystery Person (you know who you are); and Mom, without whom I'd be long gone.
____________________-=*=-____________________

Webpage ©2003 by Mike Jittlov, All Rights Reserved.